The CCC Worker Statue is a statue located in Newberry, Michigan.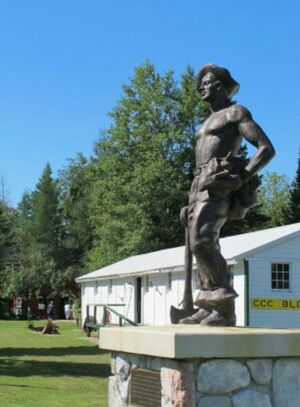 The Tahquamenon Logging Museum of Newberry features the C.C.C. Statue Chapter #161. This bronze depicts the typical young C.C.C. worker. Made in France. This Statue is the only one of it's kind in Upper Michigan. Elegant and strong, the bronze statue was dedicated on June 22, 2002 with a special ceremony.
Ad blocker interference detected!
Wikia is a free-to-use site that makes money from advertising. We have a modified experience for viewers using ad blockers

Wikia is not accessible if you've made further modifications. Remove the custom ad blocker rule(s) and the page will load as expected.