Calumet High School is located in Calumet, Michigan in Michigan's Keweenaw Peninsula. It is part of the Public Schools of Calumet-Laurium-Keweenaw. The school mascot is the Copper King. The high school is in the same building as Washington Middle School.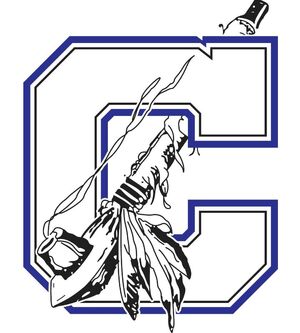 The school was established in 1867[1] during a copper boom in the Upper Peninsula. The school itself is a product of the powerful Calumet and Hecla Mining Company that once owned and operated much of Calumet. In the late 19th and early 20th century Calumet became a large, prosperous town. The population drastically went down once the mines began to close down during the 1940s and 1950s. However, enrollment has recently stabilized at 400.
Academics
Edit
Current courses of study include Academic, Engineering, Business, Tech and Trades. As of 2008, Calumet High School offers five APcourses, including AP Chemistry, AP Calculus, AP Literature, AP Composition, and AP Biology.[2]
Extracurricular activities
Edit
Choir
Band
Forensics
Business Professionals of America
National Honor Society
The Student Librarians
Yearbook Staff
Student Senate
Teens Who Care
High School Bowl
JROTC
Drama Club
Pep Club
German Club
Spanish Club
Skating Team
Ad blocker interference detected!
Wikia is a free-to-use site that makes money from advertising. We have a modified experience for viewers using ad blockers

Wikia is not accessible if you've made further modifications. Remove the custom ad blocker rule(s) and the page will load as expected.