Douglas Aaron Garver was an attempted murderer from Baraga County.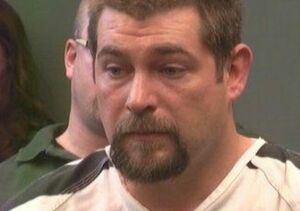 In 2011, Garver and another man, Daniel Nieskes, allegedly broke into a young woman's home and severely beat the occupant with a wooden board.
After his arrest, Garver entered a no contest plea to the assault with intent to do great bodily harm that included murder. In exchange for his plea, five additional counts against him have been dropped.
2011

Unspecified Date, Unspecified Location

Unnamed woman (attempted to strangle; but survived)
Ad blocker interference detected!
Wikia is a free-to-use site that makes money from advertising. We have a modified experience for viewers using ad blockers

Wikia is not accessible if you've made further modifications. Remove the custom ad blocker rule(s) and the page will load as expected.