"I pulled up to the residence, I walked up to the door and kicked the door in, I went in there. One of the occupants in the house stole some money. It was a large amount of money from one of my buddies. I went in there, found him, and just started beating him up."
Douglas Garver and Daniel Nieskes are a pair of attempted murderers from Baraga County.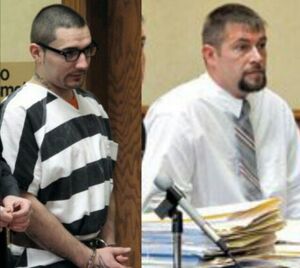 See Douglas Garver and Daniel Nieskes.
2011

Unspecified date and location

Unnamed Woman (Attempted to strangled by Douglas; survived)
Unnamed Man (threatened by Daniel)
Unnamed Man (nearly beat to death by Daniel)
Ad blocker interference detected!
Wikia is a free-to-use site that makes money from advertising. We have a modified experience for viewers using ad blockers

Wikia is not accessible if you've made further modifications. Remove the custom ad blocker rule(s) and the page will load as expected.