Fayette is located on the Garden Peninsula in the Upper Peninsula on Lake Michigan, founded around 1864 and built as an iron smelting town, it thrived until more efficient methods of iron smelting were developed in the 1880's. acquired by the DNR in 1959 and transformed into one of Michigan's most unique state parks, this make a very interesting park to visit.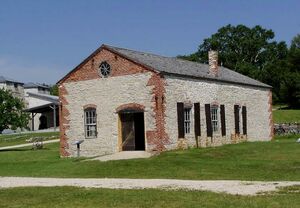 Ad blocker interference detected!
Wikia is a free-to-use site that makes money from advertising. We have a modified experience for viewers using ad blockers

Wikia is not accessible if you've made further modifications. Remove the custom ad blocker rule(s) and the page will load as expected.