Gordon John Peterson
is a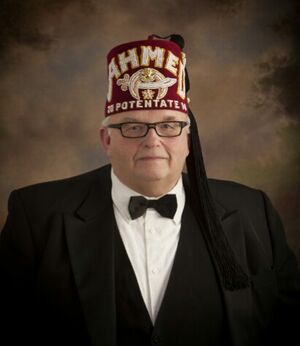 Gordon John Peterson was born on September 12, 1946, in Marquette, Michigan, the only child of the late Albert and Martha (Kivimaki) Peterson. He was a member of the last graduating class of Graveraet High School in 1964. He is a veteran of the Viet Nam War having served as a Hospital Corpsman 3rd Class on board the USS Franklin D. Roosevelt CVA42. He graduated from Wayne State School Mortuary Science in 1971 and from Northern Michigan University in 1972. On August 16, 1969, he married Roberta (Bobbi) Uren. They had two daughters Jennifer E. Lazzari and Joann Caldwell. Joann passed away in July of 2012 at the age of 38. Their lives have been blessed by two grandsons, Nate Lazzari and Michael Gordon Kopsi, and by Brandon Mahar a very special adopted grandson. He began his career in funeral service in September of 1967 at the age of twenty and is very proud of his over forty years of funeral service and the ever lasting friendships he made as a funeral director. He sends a very special thank you to Jack and Helen McCracken, Frank and Alice Tonella, David and Carol Lundquist and Jeremy Hansen for their faith in him and to his family, friends and colleagues.
He is a member and past president of the Marquette Lions Club who granted him a Melvin Jones Fellowship, Marquette Elks Lodge 405, American Legion Post 44 and First Presbyterian Church. He presently serves on the Salvation Army Board and the Marquette County Transit Authority. He is a past president of the Upper Michigan Lions Eye Bank and former member of the Marquette Masonic Association, City of Marquette Parking and Traffic Committee and Alzheimer's Association.
Gordy is a member and past master of Marquette Lodge 101, served as master in 1992 and Mason of the Year in 1996. He was elected to serve as Potentate of Ahmed Shriners on December 6, 2013. As a member of Ahmed Shriners Divan he serves as Co-Chairman of the Marquette Circus and Bingo Committees. He is a charter member of the Purveyors Unit, member and past president of the Tri-City Shrine Club, Jack Pine Clan of Hillbillies, Square and Compass Club and was awarded Shriner of the Year. As a member of the Valley of Marquette Scottish Rite Masons he is a past Thrice Potent Master of the Lodge of Perfection and very proud and honored to have been named a recipient of the MSA. He is active in the York Rite Bodies, Red Cross of Constantine, a Past Patron of Presque Isle Chapter 403 Order of the Eastern Star and served as an adult leader with both Jobs Daughters and Order of DeMolay. Last but not least he is a contributing member of the Thin Skins Coffee Group.
Ad blocker interference detected!
Wikia is a free-to-use site that makes money from advertising. We have a modified experience for viewers using ad blockers

Wikia is not accessible if you've made further modifications. Remove the custom ad blocker rule(s) and the page will load as expected.