Houghton's Waterfront Park isn't your run-of-the-mill playground and picnic area -- it contains a super-special feature that most cities would envy: The amazing Chutes and Ladders Park. Located about a half mile from downtown Houghton, Chutes and Ladders is a massive wooden structure of multiple steps, tunnels, bridges, ladders and long, long tube slides. The park adjoins a small RV camping area and has a pleasant picnic pavilion and a large grassy play area next to the swimming beach. There's a bike path and walking trail encircling the park, but kids as well as adults will have a hard time tearing themselves away from the main attraction! Chutes and Ladders offers families visiting Houghton a free afternoon of pure fun.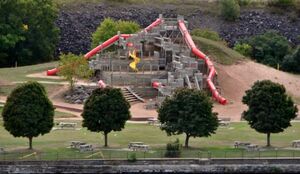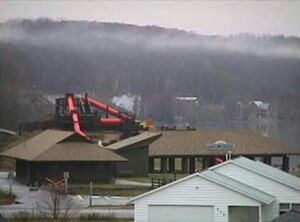 Ad blocker interference detected!
Wikia is a free-to-use site that makes money from advertising. We have a modified experience for viewers using ad blockers

Wikia is not accessible if you've made further modifications. Remove the custom ad blocker rule(s) and the page will load as expected.