James N. Routsala was the former sheriff of Houghton County, Michigan.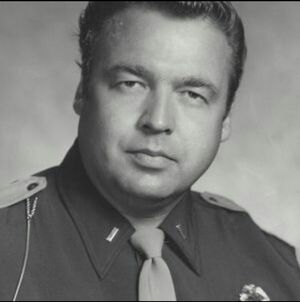 Early life
Edit
James was born on July 20, 1944, in Hancock, MI, a son of the late Robert and Hilja (Pelto) Ruotsala. As a child, his family moved to Lower Michigan where he graduated from Flatrock High School with the class of 1962.
Mr. Ruotsala was a veteran having served with the United States Navy. On January 16, 1965, he was united in marriage to the former Judith Walman. The couple had first resided in Maryland before moving to Hancock in 1967. In 1995, they moved to make their home in North Grosse Pointe Shores. Mr. Ruotsala began his career with the Houghton County Sheriff's Department in 1968 as a Marine Patrolman. He then worked at various positions in the department until being elected Sheriff in 1980, a position he held unopposed for 15 years retiring in 1995. From 1989 to 1990 he was honored to serve as president of the Michigan Sheriff's Association. He also worked for a short time as a Hancock postman in 1967.
Mr. Ruotsala was a member of Gloria Dei Lutheran Church of Hancock and enjoyed spending time with his loving wife Judy, his children and grandchildren.
As Houghton County Sheriff
Predecessor: John Wiitanen
Successor: Gary Beauchamp
Ad blocker interference detected!
Wikia is a free-to-use site that makes money from advertising. We have a modified experience for viewers using ad blockers

Wikia is not accessible if you've made further modifications. Remove the custom ad blocker rule(s) and the page will load as expected.