Kewadin Casino (Sault Ste. Marie), is located on Shunk Road on the Sault Ste. Marie Tribe of Chippewa Indian's Reservation. This casino location is open 24 hours a day, 365 days a year, and offers more than 37,000 feet of gaming area. Vegas style gaming is offered here and includes slots, live Keno, Craps, Blackjack, Roulette, Let It Ride, 3 Card Poker and live poker. Top named entertainers from B.B. King to the Beach Boys perform at the DreamMaker Theater, located within the casino. This facility can house up to 1,500 guests and will provide you with an entertainment experience you are certain never to forget. Hotel accommodations are available on site with a 320-room hotel including an indoor pool, spa, and fitness center. Valet parking, free parking, a hotel shuttle, deli, the Bawhating Art Gallery, Signatures sports bar and our award-winning restaurant, Dreamcatcher's, are just a few of the amenities that this site has to offer you.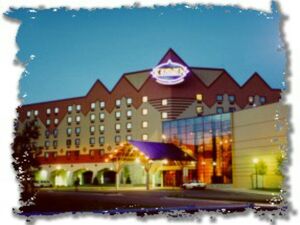 Ad blocker interference detected!
Wikia is a free-to-use site that makes money from advertising. We have a modified experience for viewers using ad blockers

Wikia is not accessible if you've made further modifications. Remove the custom ad blocker rule(s) and the page will load as expected.