Lisa Mack was a woman who was found murdered in Mayme's Bar in Iron Mountain, Michigan.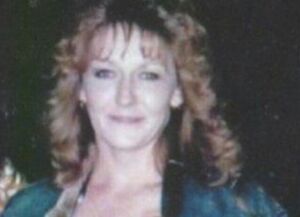 May 15th, 1999 was a special day for the then twenty-one year old Melissa Opsahl who was driving to Illinois to meet her new niece. On her way out of town, she drove past Mayme's Bar in Iron Mountain, Michigan, where her Aunt Lisa Mack had been bartending the night before. "We saw the light on at the bar, and we just figured she must have forgotten to turn the light off,", Said Melissa. Thinking nothing of it, she continued her journey and drove to Illinois where Opsahl's sister told her what happened. "She couldn't really get it out, and she just kept on saying, 'Lisa's dead, Lisa's dead, Lisa's dead'" Opsahl said. "Finally, when we were able to get it out of her, we found out that she had been killed." Mack had been found murdered in Mayme's bar earlier that day. A person of interest was identified by law enforcement authorities, but no arrears were ever made.
Ad blocker interference detected!
Wikia is a free-to-use site that makes money from advertising. We have a modified experience for viewers using ad blockers

Wikia is not accessible if you've made further modifications. Remove the custom ad blocker rule(s) and the page will load as expected.