Standing tall at the west end of Houghton's main thoroughfare is a particularly handsome three story sandstone building etched with the words "smart zone" across its top. The building is an incubator space for the MTEC (Michigan Tech Enterprise Center) Smartzone. It's a building used to help new high-tech businesses succeed, its interior home to primarily office space. Originally, however, the building served another purpose. In a prior life it was home to an electric generating plant, its sandstone walls housing several large steam engines and electric generators. It's a building we've featured before on CCE, once an aging and crumbling ruin that has been beautifully restored (at a cost of nearly $2 million dollars no less) into a shining jewel along Houghton's waterfront.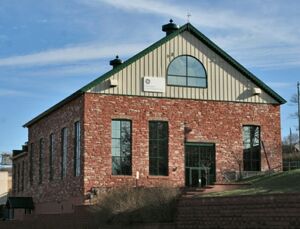 Ad blocker interference detected!
Wikia is a free-to-use site that makes money from advertising. We have a modified experience for viewers using ad blockers

Wikia is not accessible if you've made further modifications. Remove the custom ad blocker rule(s) and the page will load as expected.