The statue of 'Old "Ish" the Native American, was erected here in Ishpeming, Michigan in 1884 by the local mining company, as part of an array of drinking fountains -- one for humans, one for horses, and one for dogs. The iron statue -- representing an Ojibwe brave, was originally painted black. Today it is brightly colored, like a plastic model.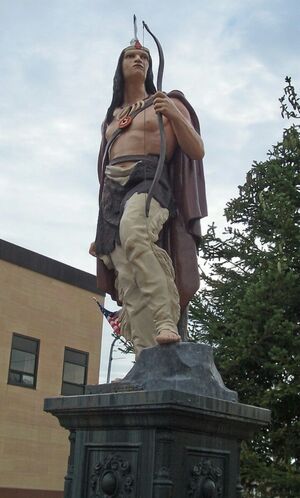 Old Ish is flanked by two oversized chairs -- newer additions -- and a public photo opportunity. The chairs are decorated with white and blue paint -- one chair is labeled "Isa" and the other "Aiti."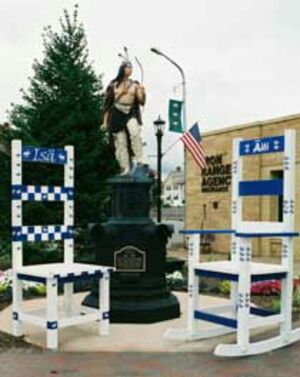 Ad blocker interference detected!
Wikia is a free-to-use site that makes money from advertising. We have a modified experience for viewers using ad blockers

Wikia is not accessible if you've made further modifications. Remove the custom ad blocker rule(s) and the page will load as expected.